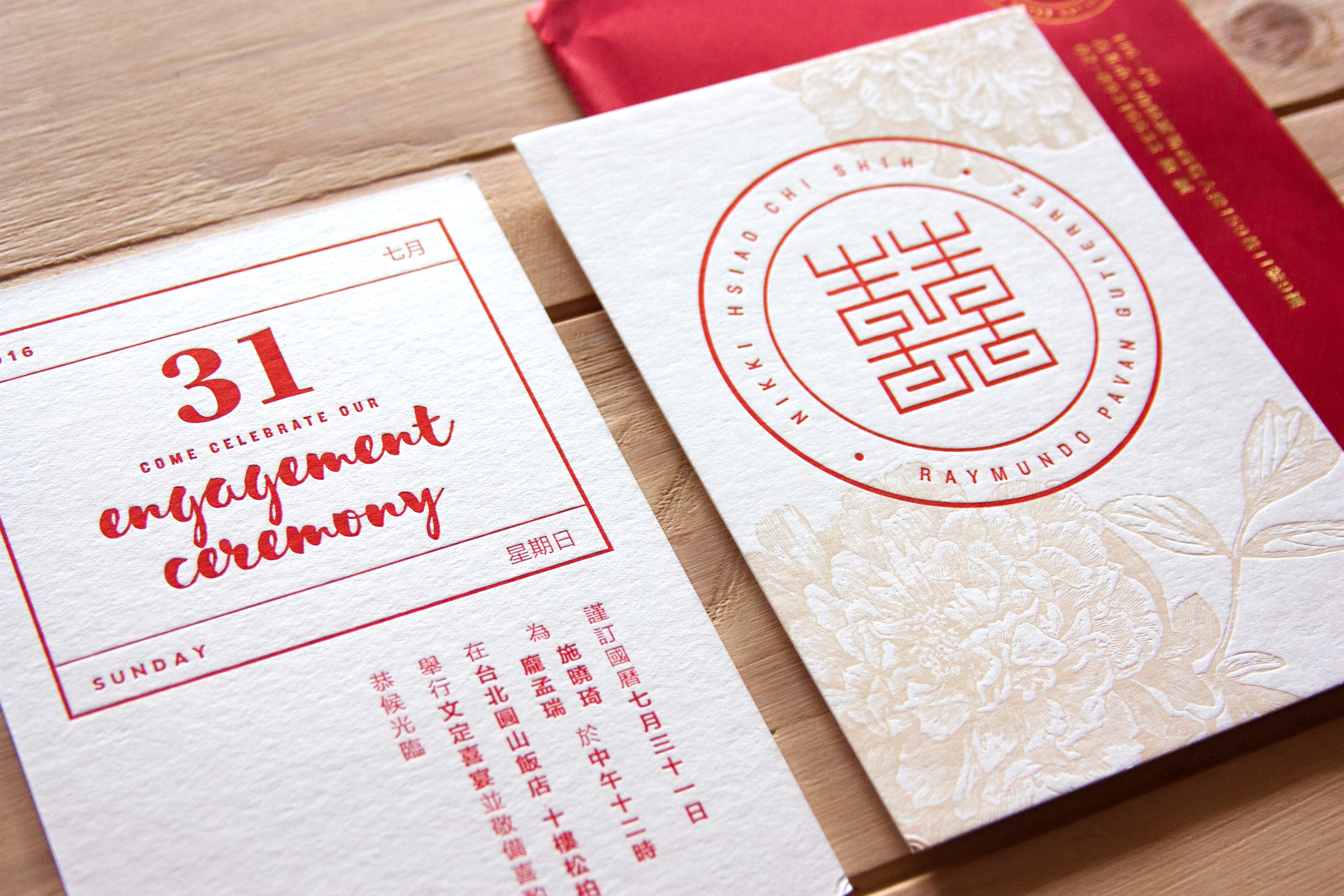 letterpress invite
-
An oriental style wedding invitation. Peony represents wealth in Chinese culture, and is a popular choice of flower for weddings. This invitation is a two-color letterpress, double-sided; metalic foil stamp for envelopes.
---
screen print invite
-
My wedding Save The Date! Wedding is actually a perfect opportunity to do any luxury print methods on hands. It means a lot more having a hand crafted invitation that's done by yourself. So here it is, a long afternoon none stop scraping the ink on the frame and drying out the piece. We hand crafted around 80 cards. The fun part that comes after will be assembling them and tying them with twines. So much work but totally worth it!
---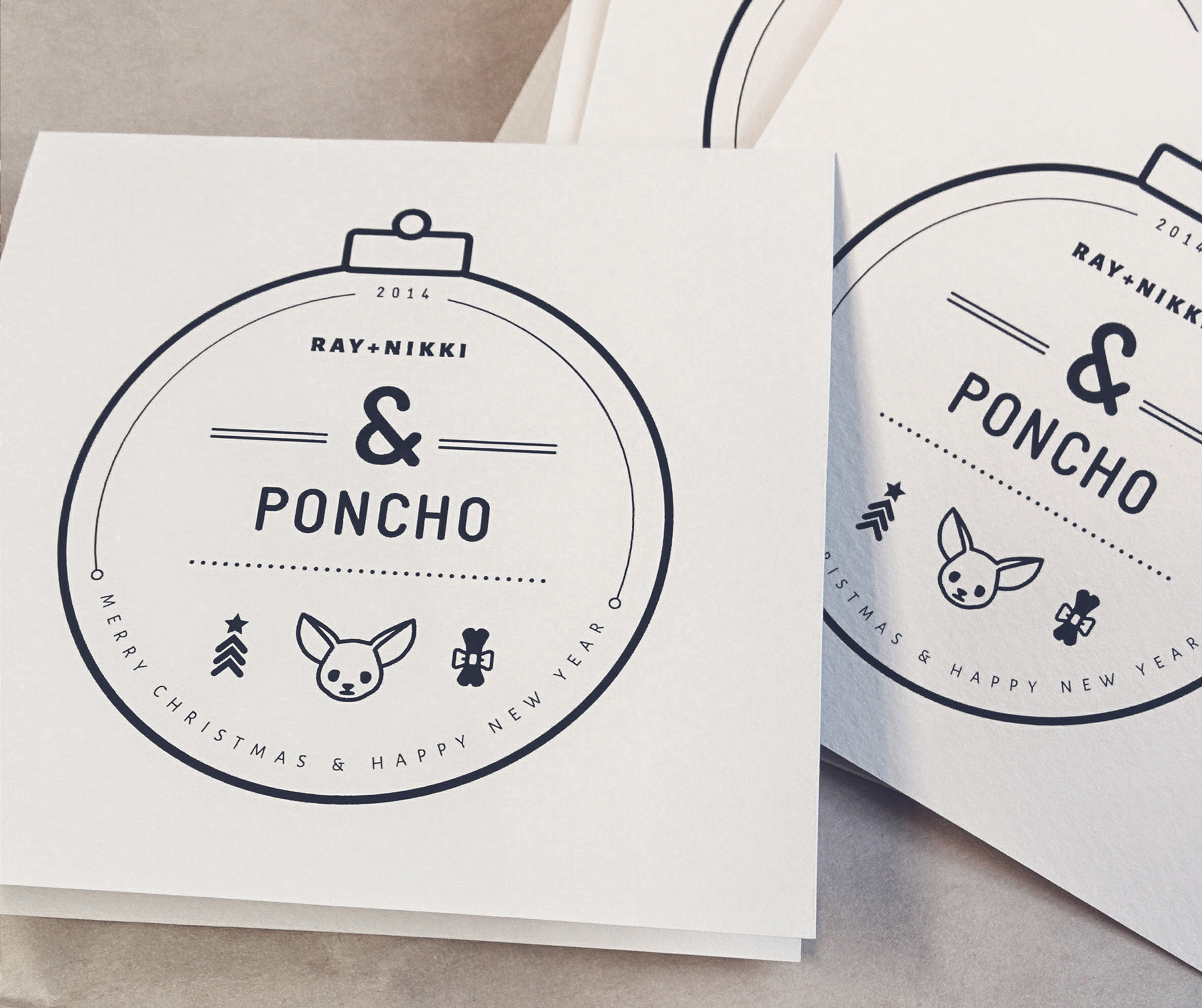 christmas card 2014
-
Another year of stamp-like holiday badge, but this year, we have a new family member - Poncho. This cute little thing joined us in September 2014, so a doggy-themed xmas card was totally inevitable.
---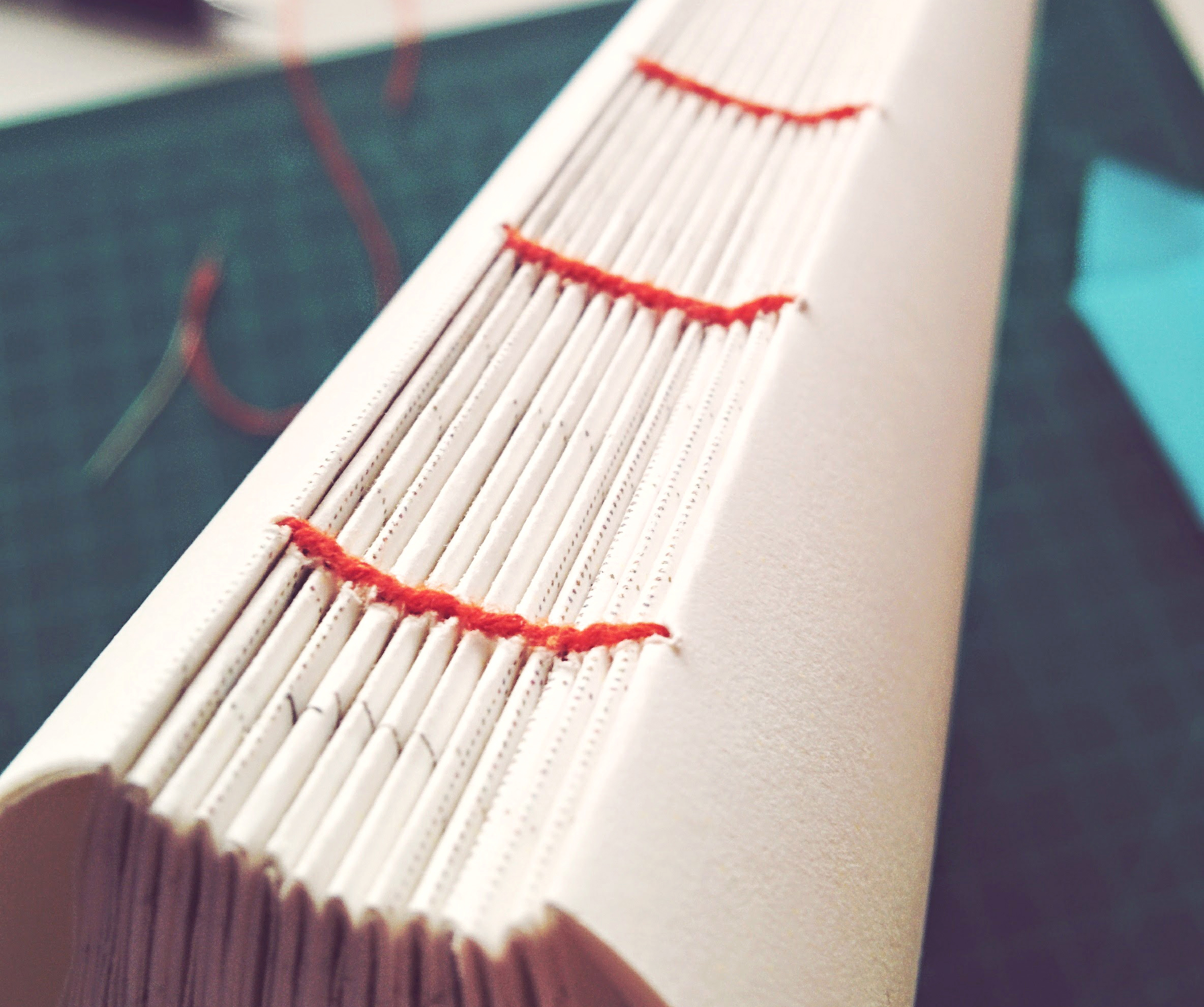 hand-sewn book
-
A very first crafts project of the year. It's always hard to search for the perfect agenda or day / week planner for my need. They either include a lot of unuseful sections, or have too little space for the sections that I really need. So I thought, why not customize a planner that suits my need? So I started designing the layout and search for good paper to produce this book. One of the features that a planner needs to have, is to be able to open flat for writing, chain-stitch is the perfect method for this purpose.
---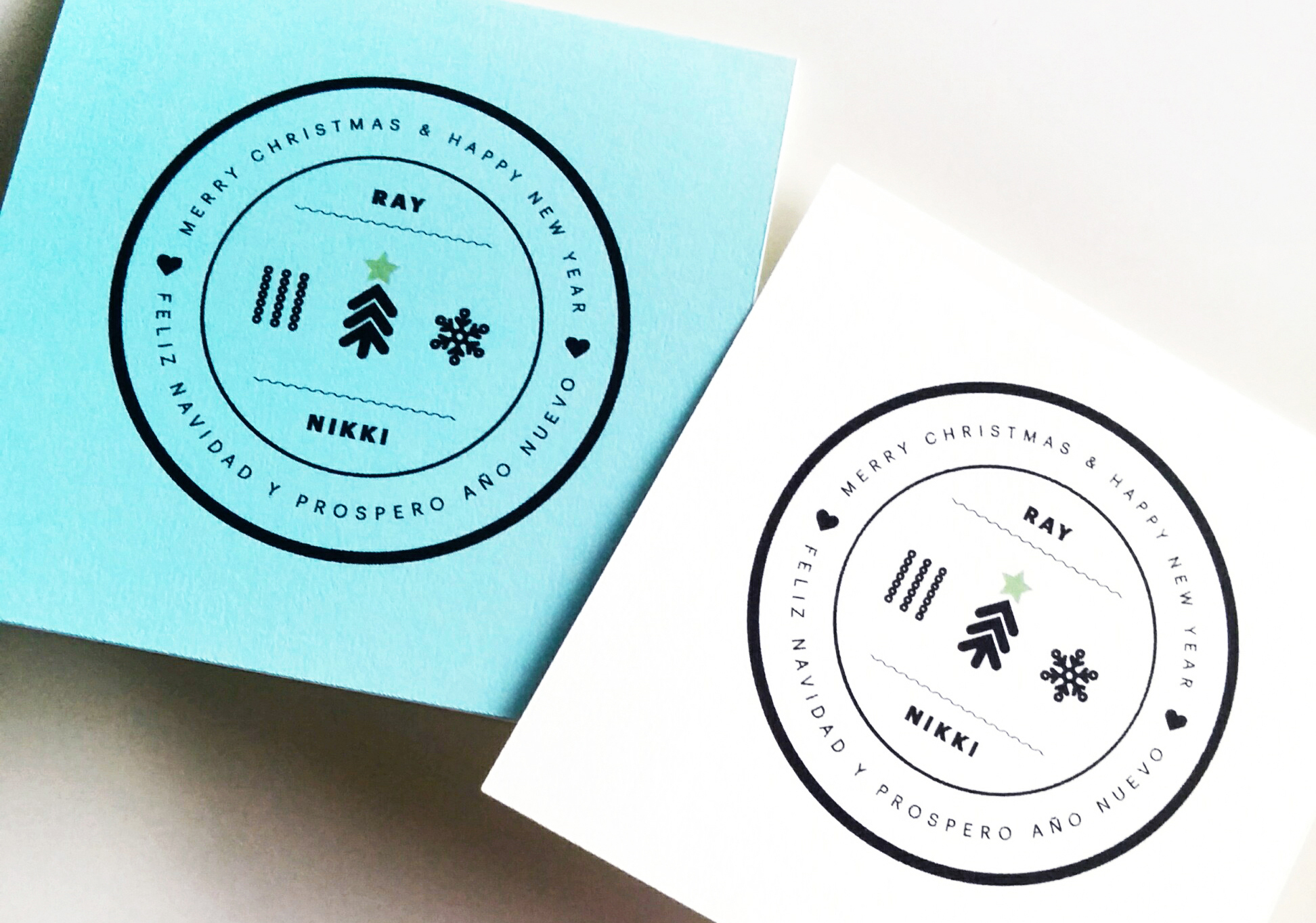 christmas card 2013
-
This was the first year we sent out a Xmas card as a family. I was also in a phase of designing badges and icons, the inspiration is to design something stamp-like but with the flexibility to add an accent color, and the use of symbols to depict winter theme.
---